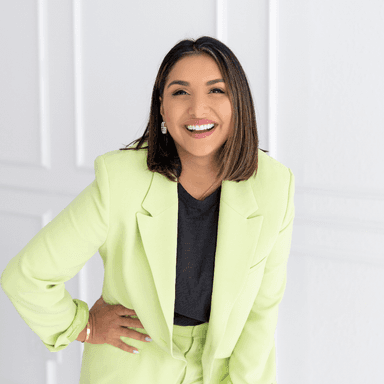 Suneera Madhani
Founder of Stax Payments and Founder & CEO
CEO School
Orlando, FL
Member Since March 2017
Skills
Executive Leadership
Entrepreneurship
Payments
About
Suneera Madhani is a trailblazing entrepreneur and founder of Stax Payments, a billion-dollar technology platform that has become one of America's top 10 fastest-growing fintech companies. As the first female CEO to lead a unicorn out of Florida, Suneera has been recognized for her success by Fortune's 40 Under 40, EY's Entrepreneur of the Year, Entrepreneur Magazine's 100 Most Influential Women, and Inc.'s 100 Female Founders to name a few. She is also the founder of CEO School, a company empowering women to scale their businesses and change the statistics, with less than 2% of female founders ever breaking $1 million in revenue. Suneera is a role model for balancing work and life, a top 100 podcast host, and an advocate for destroying the gender wage gap and changing the narrative for women in business.
Suneera Madhani
Founder of Stax Payments and Founder & CEO
Company details
CEO School
Company bio
Less than 2% of female founders hit $1 million in revenue. Less than 18% ever hit 6 figures. It shouldn't be this way. We're on a mission to change the statistics. Through quality education, accountability, mentorship, and community, CEO School supports female founders in establishing and scaling their businesses.
Industry
Professional Training
Area of focus
Payments
Mobile Payments
Transaction Processing