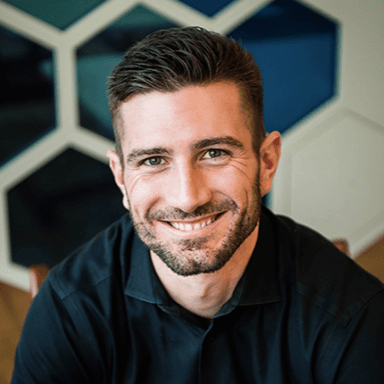 Ryan Tansom
Partner // Co-Founder
Arkona
Minneapolis-St. Paul Area
Member Since July 2017
Skills
Business Consulting
Investment Banking
Mergers & Acquisitions
About
I am a Co-Founder and the President of Arkona which helps business owners grow & exit their company through educational boot camps and consulting services. Aside from Arkona, I am the host of the popular podcast, Life After Business that has 150+ episodes, 150,000+ downloads, an investor in various ventures, frequent keynote speaker and soon to be author. I became deeply passionate about business from watching my dad grow an office equipment company from no sales and 1 employee to $21 million in sales and 115 employees (at its peak). The company was struggling when I joined, but with the help of a lot of dedicated associates, my dad and I turned the business around by upgrading our staff, adding services and implementing new systems. We then sold the business for eight-figures in 2014. Even with that financial success, it turned out to be one of the hardest days of my life. By the time we sold, I was finally running most of the company. It was my baby. As part of the sale, we had to gut most of the company and everything I'd built. It was not the buyer's fault or ours... just the way it had to be. But it was also one of my life's greatest learning experiences that gave me a purpose. Since the sale, I've dedicated my career to helping business owners understand the world of M&A, how to get clarity on their target valuation and their exit options so they can be proud of what they built and hand it off… to whomever they choose. My 'Why' as Simon Sinek puts it - "To level the M&A playing field for entrepreneurs so they can get what they want from their business"
Ryan Tansom
Partner // Co-Founder
Published content
article
Investing for the sake of the adventure is rarely a good idea.
Company details
Arkona
Company bio
Arkona helps owners grow and exit their company through educational boot camps and consulting. There are 5 Growth & Exit Principles and the Framework to help business owners get clarity on their target valuation and exit option and put an actionable plan in place that gives them control over their journey. The first step is to learn what it takes to grow and exit a company by attending one of our growth and exit bootcamps. It is three days jam-packed with material on the 5 growth and exit principles and the world of mergers and acquisitions. You'll walk away knowing exactly what steps to take to get your target valuation and your best exit option and have clarity on how to control the rest of the journey. The 5 Growth & Exit Principles: 1.) Your Drivers 2.) Financial Targets 3.) Exit Options 4.) Increase Value 5.) Team of Advisors help entrepreneurs and business owners get clarity and control on how to grow and exit their businesses through educational boot camps and consulting services. We want to help business owners better understand the world of M&A and level the playing field between sellers and buyers (who are almost always more skilled and experienced in M&A) so owners who want to exit can achieve their goals, both financially and personally. There are 2 ways to engage with our team: Educational Growth & Exit Bootcamps – these intensive 3-day educational sessions cover the vast array of topics that business owners need to understand as they consider embarking down the path of selling their business. One-on-One Consulting – for the business owners who want to take action, build a plan and feel the need for someone to quarterback the process, we offer one-on-one consulting services that will take them through a private Bootcamp
Industry
Management Consulting
Area of focus
Consulting
Small and Medium Businesses