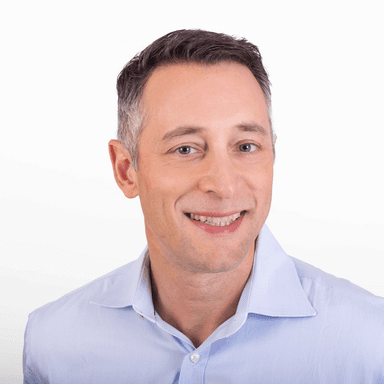 Russell Benaroya
Co-Founder / Partner
Stride Services
Seattle Area
Member Since April 2020
Skills
Private Equity
Corporate Finance
Sales & Marketing
About
Russell Benaroya is an entrepreneur with a background in corporate finance and private equity. Prior to becoming a Partner at Stride, Russell was the Senior Vice President of Corporate Development for higi, a population health enablement company that owns the largest national network of health screening stations. In 2017, higi acquired EveryMove where Russell was the co-founder and CEO of the venture backed technology start-up. Prior to EveryMove, Russell was the Co-Founder and Chief Executive Office of REM Medical a multi-state sleep disorders healthcare business that was acquired in September 2009. Prior to REM Medical Russell was an investment professional for the private equity firms Kline Hawkes and Blue Point Capital where he invested in healthcare, technology, and industrial based enterprises. Russell was also an early employee at Overture Services (acquired by Yahoo in 2003), a pioneer in web-based search engine marketing. Russell started his career in New York at Salomon Smith Barney as a Corporate Finance Analyst. Russell received his MBA with highest honors from the UCLA Anderson Graduate School of Business. He was awarded the Puget Sound Business Journal's 40 Under 40 Award in 2009. Russell is on the boards of the Seattle Jewish Community Center and an active investor in technology start-ups. He is also an instructor in Healthcare Innovation at the University of Washington and a mentor for TechStars. When not helping other entrepreneurs succeed, he is contemplating life on 24 hour+ ultra trail runs.

Russell Benaroya
Co-Founder / Partner
Company details
Stride Services
Company bio
Stride is a fully managed outsourced back office bookkeeping and accounting services firm. As your "accounting department down the hall", we provide day to day services to professional service, healthcare and technology firms with revenues typically in excess of $1 million annually. The Company was started 15 years ago in and was re-branded as Stride Services in 2018. The Company has 40 employees (who work virtually) and over 100 clients nationally. The expertise of the Company is in the areas of team, process and technology. Our goal is to help businesses move forward faster and our systems are built to allow business owners to focus on growth, not their back office.
Area of focus
Accounting
Finance
Bookkeeping