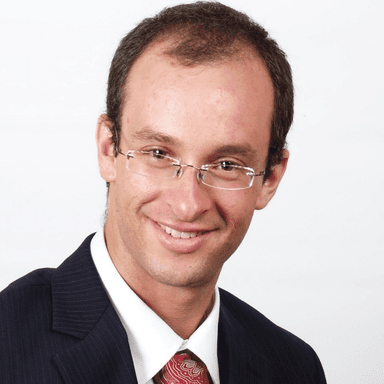 Omer Reiner
Co-Founder & Marketing Director
FL Cash Home Buyers, LLC
Miami/Fort Lauderdale Area
Member Since August 2020
About
I was born in Israel and after serving in the Israeli army for 3 years, I travelled to India and SE Asia for about a year, and then ended up in a Yoga Ashram in Miramar FL for a Yoga teacher's certification course. I ended up living there for 6 years and immersed myself in the study of Yoga & meditation under the guidance of my spiritual teacher, Yogi Hari. While living at the ashram, I was introduced to Real Estate investing and got my real estate license in early 2011. It was a few years after, in 2014, that I met my current business partner at a Yoga class that I taught. We both had our own real estate companies back then and after doing a few deals together, we decided to partner up and grow the Florida Cash Home Buyers brand together.

Omer Reiner
Co-Founder & Marketing Director
Company details
FL Cash Home Buyers, LLC
Company bio
We're a house buying company in Florida that has closed over 800 real estate transactions since 2011. We're known for our higher offers, professionalism and integrity! We Buy Houses Cash in Florida just like many other home buying companies do. However, WHY & HOW do business is different. Are We in Business Only For The Money? Yes, we are a Real Estate Investing Company, and like any other company we ARE in business to make money. But we know that there's a lot MORE to life than just making money! What really drives us to wake up every morning and continue to run this business, is the joy and fulfillment we get when we can bring happiness and freedom to the people we work with. Not only that, but by regularly donating a portion of our profits to charity, we feel that we are making a positive impact in the world, and that is what truly matters to us! So That's How We Created Our Company's Mission & Long Term Goal: To Help People Experience Freedom & Happiness, While Improving The World Through Ethical Business AND Donate $500,000 to Charity by 2030!