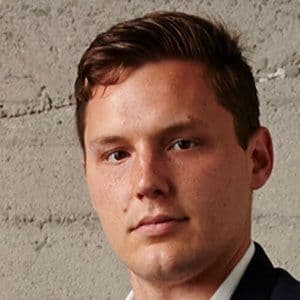 Nathan Klarer
COO
Datyra, Inc.
San Diego Area
Member Since May 2017
About
I am a machine learning specialist with over five years of experience taking ML from modeling to production environments using the latest technologies. In 2017, I co-founded Datyra, a company providing machine learning consulting to help businesses drive rapid growth and improve operations. Presently, I oversee a team of engineers delivering projects using Neural Networks, GPUs, TPUs and Kubeflow. I bring a knack for entrepreneurship and have built companies and frameworks from the ground up. For Core Scientifc, I designed the company's AI roadmap and framework as the Lead AI Engineer and first AI hire. As CEO and Founder of Bridgecrest Medical, I built a proprietary technology platform/machine learning algorithm, additionally raising $1MM+ seed round from institutional investors and overseeing the company's hand-off during acquisition. Specialties: ➤ Machine Learning & AI ➤ Strategy Development ➤ Business Development ➤ Entrepreneurship ➤ Project Management ➤ Technical Leadership

Company details
Datyra, Inc.
Company bio
Machine learning is one of the best ways to promote business growth and improve operations, and as a result, companies are searching for ways to apply the benefits of machine learning to their business. Datyra offers high-quality, dedicated resources to enable technical development on enterprise artificial intelligence initiatives. Our hybrid model allows companies to benefit from US technical leadership alongside a trained international talent pool.
Industry
Information Technology & Services