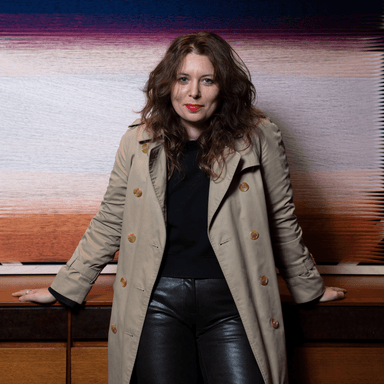 Maryana Grinshpun
Architectural & Interior Designer; Founder
Mammoth Projects
New York, NY
Member Since November 2021
Skills
Architect
interior designer
construction
About
Maryana Grinshpun founded Mammoth Projects -- a NYC-based architectural and interior design studio -- in 2013. Prior to striking out on her own, Maryana worked in award-winning and celebrated architects and notable NYC interior designer studios. She has worked on various notable projects in New York City, and around the world, including Hudson Yards, Saks Fifth Stores, Harvey Nichols Restaurants, Oberoi Hotels, among others. Her work has also been featured at the Museum of Modern Art (MoMA, NYC), The Africa Center (NYC), The New Museum (NY), and the Whitney Museum for American Art (NYC). Maryana holds a Master in Architecture from the City University of New York, and a B.A. in Economics and English. She has also studied at the Parsons School of Design and The University of Copenhagen. Maryana has previously taught at the New York School for Interior Design and been a guest critic at the Spitzer School of Architecture at CUNY, College of Architecture and Design-NJIT and the Pratt School of Architecture. Prior to starting her practice, Maryana worked with WXY Architecture and Urban Design Studio, System Architects, G-Tects, New York Interior Designer: Design Bureaux, famed retail designers Jansen Scuro and notable hospitality designer Adam Tihany.

Maryana Grinshpun
Architectural & Interior Designer; Founder
Company details
Mammoth Projects
Company bio
Mammoth Projects is a full-service, modern design company. We're a Brooklyn-based design studio with a focus on design excellence for residential spaces and commercial interior design projects. Specializing in high-end residential interiors and commercial spaces, with a focus on renovation projects, the boutique design studio is known for its creativity and the high level of service and value it provides, delivered with a client-centric attitude and spirit of collaboration. Our design studio combines architecture and interior design and results in deep understanding of how to create quality spaces from every perspective. This combination is beneficial to clients,allowing her to seamlessly administer the technicalities of a project while delivering a cohesive and holistic design.
Area of focus
Interior Design
Architecture
Construction