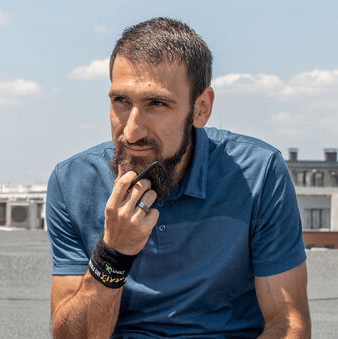 Mario Peshev
Chief Executive Officer
Rush
Sofia, Bulgaria
Member Since November 2018
Skills
Digital Strategy
Advisor
E-Commerce
About
Serial CEO (DevriX, Rush, Growth Shuttle). A business advisor providing business, tech, marketing strategy to SMEs, fast-paced startups, and large publishers generating hundreds of millions of monthly views. Angel investor, and ambassador for SeedBlink and Flippa. My background is in tech, starting as a software engineer in the enterprise space. After going through my freelancing period and co-founding a startup, I switched to an agency consulting model, building a highly efficient team of 50 representing an award-winning top 20 WordPress agency worldwide. I've spent over 8,000 hours in training and consulting across organizations like SAP, VMware, Saudi Aramco, Software AG, CERN. As a WordPress contributor, I've presented at dozens of WordCamps across North America and Europe. On a day-to-day, I manage our crew at DevriX, provide advisory and consulting services to fast-paced startups and agencies, and help business communities and universities with strategic know-how.

Mario Peshev
Chief Executive Officer
Company details
Rush
Company bio
Rush helps you turn one-time buyers into repeat customers in just a few clicks through its shipping notifications that take them to high-converting & beautifully crafted tracking pages filled with attractive upsells and cross-sells. This Shopify app lets you customize your entire shipping journey - between delivery date estimations, fully editable tracking page, targeted recommended upsells, integrations with 1,700+ carriers, and fine-tuned page and email flows with our AI-backed forecasts.
Area of focus
Shopping
E-Commerce
E-Commerce Platforms