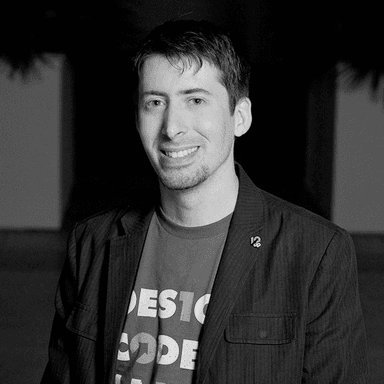 Jake Goldman
President & Founder
10up Inc.
Sacramento, California Area
Member Since May 2015
Skills
Wordpress
Web Analytics
Website Development/Design
About
Jake is the President & Founder of 10up, a digital agency that finely crafts websites and tools for content creators, leveraging open platforms like WordPress. Jake and 10up has delivered hundreds of digital projects for some of the largest brands in the world, including Microsoft, Google, Starbucks, The New York Times Co, and AMC Networks - to name a few. 10up's projects have earned multiple Webby Awards, and 2 Emmy Award nominations. Part marketer, part engineer, and part UX designer, Jake has been making websites since the 1990s, has a degree in Information Systems, has spoken at dozens of conferences, and been quoted in publications like Time and CNet. He bootstrapped 10up from a 1 man operation in 2011 to more than 200 full time staff around the globe.

Jake Goldman
President & Founder
Company details
10up Inc.
Company bio
10up is a full service digital agency that finely crafts websites and tools for content creators, leveraging open platforms like WordPress. 10up has delivered hundreds of digital projects for some of the largest brands in the world using open source platforms; it is one of the original WordPress.com VIP partner agencies, and its projects have earned multiple Webby Awards, and 2 Emmy Award nominations. With more than 160 experts in digital strategy and management, software engineering, user experience and interactive design, cloud infrastructure, and audience and revenue optimization, 10up is big enough to conquer any challenge, and small enough to care. Cross-discipline teams of 6-8 specialists organize around qualified project and product managers, putting customer delivery front and center. Whether your ads are down, your visitor bounce rate is up, or your database server is sideways, 10up is a partner who never says, "We don't know how to help," and can always say, "The President would be happy to speak with you."
Industry
Information Technology & Services
Area of focus
Web Development
Web Apps
Web Design