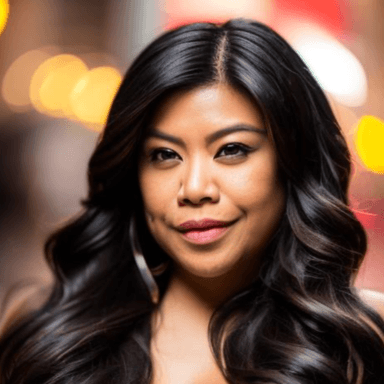 Givelle Lamano
CEO
Oakland DUI Attorneys
Oakland, CA
Member Since May 2021
Skills
Entrepreunership
Leadership
Legal
About
GIVELLE LAMANO the owner and CEO of Lamano Law Office, an all women criminal defense law firm in Oakland, California. She has represented people from all walks of life including gang members in prison appealing their life sentences to first time offenders who have never been arrested. She is licensed in both state and federal courts and has served as a court appointed attorney for the Alameda County Bar Association. Ms. Lamano received the Super Lawyer Rising Star award in 2017 – 2021 for her professional achievement and peer recognition. She ranks in the top 2% of over 65,000 attorneys. She received the Client's Choice award with Avvo from 2013 – 2016 and has a 10 ranking. In 2018, she was nominated as one of the top 40 under 40 by the National Trial Lawyers. Ms. Lamano takes a more holistic approach to criminal defense by taking time to understand why a person was arrested in the first place and what factors contributed to an arrest or allegation. By doing this, she highlights the good traits in people who find themselves in a bad situation. She then uses that information to present her clients in the most positive light when negotiating deals in court. Ms. Lamano does not believe one bad act should ruin a person's life or define who they are. Her goal is simple – get the charges dismissed and help clients avoid legal trouble in the future. Ms. Lamano is also the founder of the Three Strikes Justice Center, a non-profit organization focused on alleviating the overcrowding of prisons through restorative justice. For 5-years, she served as a Board Member for Insight Prison Project, an organization providing services to prisoners and parolees all over California. She currently serves as a Board Member for Legal Services for Prisoners with Children, an Oakland-based non-profit organization that advocates to release incarcerated people, restore human and civil rights, and reunify families. Preceding her criminal defense work, Ms. Lamano represented low-wage and immigrant workers at the Women's Employment Rights Clinic at Golden Gate University. Ms. Lamano began working at a young age in various blue-collar jobs so she is no stranger to hard work. She has spoken as a panelist for Women in Leadership and spends her free time with family and Boston Terrier. If you need to get in touch with Ms. Lamano, please email her at givelle@lamanolaw.com.

Company details
Oakland DUI Attorneys
Company bio
Lamano Law Office (LLO) is a criminal defense law firm located in Oakland California. We defend people and businesses accused of crimes using a holistic approach influenced by restorative justice. We are a woman owned and operated firm with 100% five-star reviews on Google and rated #1 on Yelp for Criminal Law Attorneys in Oakland.