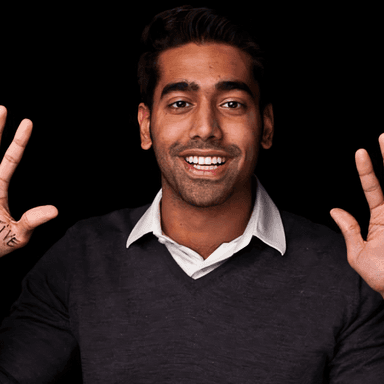 Fehzan Ali
Co-Founder & Chair of the Board
Adscend Media LLC
Austin, Texas Area
Member Since February 2013
Skills
Innovation & Growth
Data Analysis
Advertising
About
Fehzan Ali is the co-founder and Chair of the Board at Adscend. As Chair of the Board, Fehzan is responsible for driving the high level strategic vision of the company. He is an industry thought leader, providing editorial content about ad-based solutions through interviews, articles, and other strategic opportunities. Today, Fehzan is taking some time off to explore various industries and determine where to make his next impact.

Fehzan Ali
Co-Founder & Chair of the Board
Company details
Adscend Media LLC
Company bio
Adscend creates rewards-based ad solutions for apps and websites. We help you earn more, boost retention, and acquire users in 180+ countries. Founded in 2009, we've paid out over $50 million to our publishers, while never missing a payment. Our solutions include: Rewarded Ads: Whether they are stuck on a tough level, need an extra life, or just want to obtain premium features, Rewarded Ads gives users easy options to earn in-app or in-site items (e.g. watching a short video, downloading an app, completing a survey). Rewarded Ads have proven to boost retention, earnings, and user experience for apps and websites worldwide. Capable of generating $90 eCPMs, current Rewarded Ad solutions include Offer Wall, Rewarded Video, and Market Research. More info: http://adscendmedia.com/developers. Advertising/User Acquisition: We specialize in high-engagement advertising and user acquisition solutions that deliver strong results for web and mobile brands. Our performance-based solutions deliver nine million acquisitions per year and reach users in over 180 countries. More info: http://adscendmedia.com/advertisers.
Industry
Marketing & Advertising
Area of focus
Video Advertising