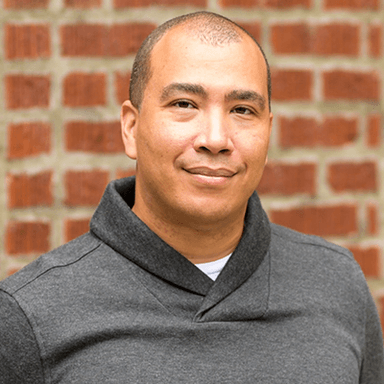 Charlie Gilkey
Founder & CEO
Productive Flourishing
Portland, OR
Member Since February 2013
Skills
Business Strategy
Strategic Planning
Business Consulting
About
Charlie Gilkey's fascination with the philosophy of productivity drove him to create new methods that guide users to not only finish what they start, but finish what matters most. Charlie has spent the last 15 years guiding professional creatives, entrepreneurs, and small business owners to get past what is holding them back. His website, ProductiveFlourishing.com, is one of the top sites for planning and productivity. Along his yellow brick road, Charlie served as an officer in the Army, is a near Ph.D. in philosophy, married his high-school sweetheart, and did basket tosses as a cheerleader. He has written several books, including the highly acclaimed and award-winning Start Finishing: How to Go from Idea to Done, its companion workbook, the Start Finishing Field Guide, and the highly anticipated Team Habits, which will help teams increase their belonging and performance. In 2022, Charlie launched one of his most ambitious and rewarding projects yet: the Momentum app, created to be a productivity coach in your pocket. Charlie is known for being philosophical yet practical, compassionate yet disciplined, creative yet analytical, happy but calm. It's this merging of two mindsets that make Charlie simultaneously pragmatic and empathetic; a combination that is at the core of his methodology and philosophy on how to become the most productive and peaceful version of ourselves.

Charlie Gilkey
Founder & CEO
Company details
Productive Flourishing
Company bio
We share strategies for thriving in life and business. We serve two primary audiences: * Entrepreneurs who are trying to figure out how to take some brilliant idea they have and turn it into a smart, sustainable, and profitable business, and... * Businesses who are stuck at one phase of development and need some outside perspective on how they can get to the next phase. Our rather unique experiences, perspectives, and skillsets allow us to generate tailor-made solutions, strategies, and plans that address both the personal and business issues that come up as we're growing our businesses. There are a lot of other businesses out there that can help you, but no business that can do it like we do it. Our clients routinely become industry leaders and influencers. If you'd like to be one, check us out and get in touch.
Industry
Management Consulting