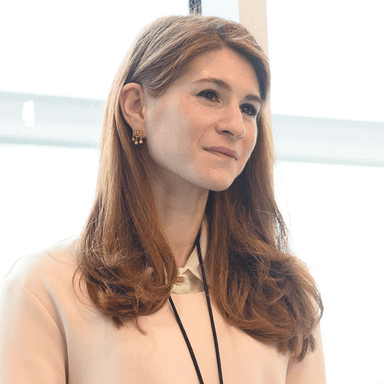 Carrie Rich
Co-Founder & CEO
The Global Good Fund
Washington D.C. Metro Area
Member Since September 2014
Skills
Fundraising
Social Entrepreneurship
Leadership
About
Carrie Rich is the co-founder and CEO of The Global Good Fund, a nonprofit organization that supports high potential social entrepreneurs in more than 25 countries globally, collectively serving 339,000 beneficiaries. Ms. Rich has co-authored two books on leadership, the first of which became a Top 5 Business Book in Germany. She previously served as adjunct faculty at Georgetown University and currently teaches at George Washington University in Washington, DC. Ms. Rich is the 2016 Ernst & Young Entrepreneur of the Year, recipient of the POLITICO Women Who Rule Award, 2018 Enterprising Women Awardee, Washington Business Journal 40 under 40, Entrepreneur.com Top 30 Start-ups to Watch, Stevie Award for Women in Business, Asian Social Innovation CEO of the Year, Social Enterprise Alliance 50 under 40, and Empact100 awardee. Ms. Rich has been published in media outlets such as Forbes, Entrepreneur, HuffingtonPost, The Founder Institute, and Philanthropy News Digest. She sits on both nonprofit and for-profit boards, co-owns ROMAN retail boutique, and volunteers globally teaching fundraising for social impact to aspiring social entrepreneurs. Ms. Rich lives with her children and husband outside of Washington, DC.

Carrie Rich
Co-Founder & CEO
Company details
The Global Good Fund
Company bio
The Global Good Fund identifies high-potential leaders and accelerates their success through a year-long Fellowship Program, with access to c-suite executive mentorship, certified leadership coaching and financial capital. To date, The Global Good Fund has supported 86 social entrepreneurs in 25 countries, dedicating over 18,000 hours and $1,400,000 exclusively to leadership development.
Industry
Civic & Social Organization
Area of focus
Social Entrepreneurship
Non Profit