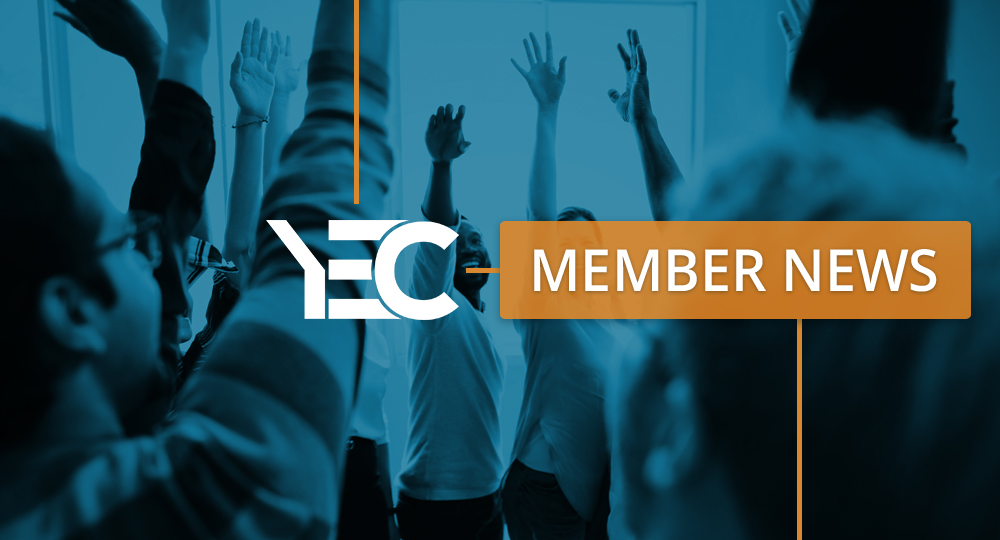 Abode Acquires USRealty.com
Kyle Stoner's company, Abode, announced the acquisition of USRealty.com (a leader in the flat fee brokerage space). Abode completed over $1 billion in home sales in 2018 and will expand nationally with the acquisition.
Massage Outpost Named "Hero of the Month"
Rachel Beider's company, Massage Outpost, was named the borough of Brooklyn's "Hero of the Month" for offering free one-hour massages for furloughed government employees. "As a small business, I'm happy to offer what we could to make a difference in their lives," Rachel said.
Socialfix Named a Leading New York City B2B Company
Terry Tateossian announced that Socialfix was named a "Leading New York City B2B Company" for 2019 by Clutch.co. Clutch identified business-to-business (B2B) service providers as industry leaders in New York City based on their portfolios of work and past clientele, market presence, thought leadership, and client feedback.
SkyHive Selected for Unreasonable FUTURE
Sean Hinton announced that SkyHive has been selected for Unreasonable's #UnreasonableFUTURE, a collection of the world's most impactful high-growth ventures leveraging key technologies to build a future of inclusive work and social equity. In addition, Sean was selected by C100 as one of the top 26 promising Canadian founders to Silicon Valley for 48Hrs of mentorship, networking opportunities, investor meetings, and unparalleled access to C100's extensive network.
Duran Inci Offers YEC Members Preferred Pricing
Duran Inci is launching a Mailgun email client and is looking for users who want access to the beta version. All signups will be subject to approval and YEC beta users will get preferred lifetime pricing. Use "YEC" as a referral code during sign up.
Running Remote Offers YEC Members Conference Discount
Liam Martin shared that Running Remote is facilitating a remote work conference in Bali, Indonesia, with speakers like Andrew Warner from Mixergy, the founders of Dribble, HelpScout, Todoist, and operators from 500 startups, Shopify, Product Hunt, Angel.co and many other remote-first companies. YEC members get a reduced price; just contact Running Remote to get the discount.
These are just a few of YEC members' recent exciting achievements. Read about what other members are working on here. Have news of your own to share with the community? Submit your accomplishments to our team by visiting the "get media exposure" page in your member dashboard.