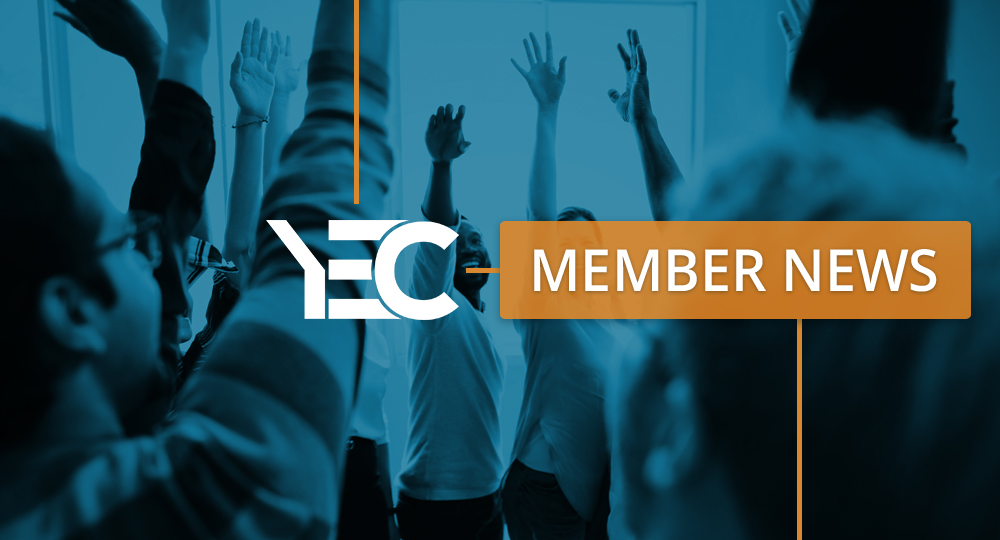 YEC News January 23, 2019
Michael Sinensky Opens Sushi by Bou
Michael Sinensky of Simple Venue has opened the first-ever hotel room sushi bar. Guests check in at the front desk to enter Sushi by Bou at Hotel 3232 in New York. They receive a hotel room key and travel to the 10th floor, Suite 1001, to unlock an exclusive and intimate foodie experience.
SocialFix Wins Three Awards
Terry Tateossian announced that Socialfix was a recipient of the Clutch.co top branding agencies award for 2018 and the top web designer award for 2018. In addition, Socialfix was ranked #5 on 10BestSEO.com's 2018 list for overall best SEO agencies.
AtlanTech Resellers (CablesAndKits) Acquires Solature
Craig Haynie shared that AtlanTech (parent company of CablesandKits) has acquired Solature, a privately-held IT hardware resale company headquartered in Buford, GA. This acquisition represents AtlanTech's ongoing commitment to provide the highest quality networking equipment and solutions to businesses of all sizes.
Famous Printing Acquires Rocketees
Brandon Harris announced that Famous Printing has acquired Rocketees, a print-on-demand Shopify app for t-shirts. Rocketees has some of the lowest-priced apparel in the industry on a monthly membership model. For high-volume stores, there's no higher margin option.
Devise Interactive Acquired by Vincit
Dalip Jaggi shared that his company, Devise Interactive, was acquired by Vincit. This merger enables a larger tech team and adopt a formal agile-development approach to help build quickly with a world-class technical grade.
Benz Communications Acquired by Segal Group
Jennifer Benz announced that The Segal Group has acquired her company, Benz Communications. The acquisition significantly expands The Segal Group's award-winning communication consulting practice. Both firms have longstanding relationships with clients who look to them to successfully engage employees and participants in strategic HR and benefits programs.
Back to the Roots Available at Target
Alejandro Velez and Nikhil Arora shared that Back to the Roots gardening kits are now available at Target stores nationwide. Back to the Roots has evolved from a college kitchen experiment into a passion for urban gardening and a mission to reconnect families back to food via fun, simple, and educational organic indoor gardening kits.
These are just a few of YEC members' recent exciting achievements. Read about what other members are working on here. Have news of your own to share with the community? Submit your accomplishments to our team by visiting the "get media exposure" page in your member dashboard.