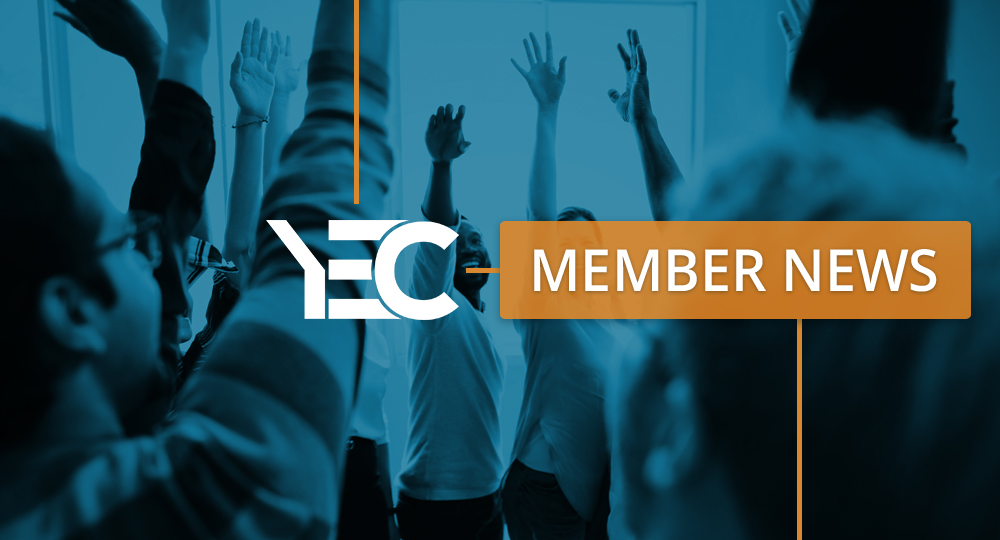 YEC News January 11, 2019
Fritz Colcol Acquires ABN Circle
Fritz Colcol announced the acquisition of a digital marketing company in Chicago called ABN Circle. ABN helps local businesses in Chicago grow their brand and generate leads through events and social media.
Nailbiter a Top 10 Most Promising CPG Provider
Amishi Takalkar shared that Nailbiter has been named in the Top 10 Most Promising CPG Tech Solution Providers for 2018 by CIO Review.
2A Ranked in SB100 List
Renato Agrella announced that 2A Consulting recently placed in the SB100 Best of Small Business Awards list presented by the Small Business Expo. Ranked #13 in the winners' list, 2A Consulting is a marketing consulting firm with a focus on storytelling for business.
Giorgina Gottlieb Launches Squelch
Giorgina Gottlieb announced the launch of Squelch, the customer experience optimization solution that instantly delivers the most relevant, context-rich intelligence to customer service agents when and where they need it most, enhancing the customer experience and maximizing productivity.
Kuli Kuli Featured on the Cover of Specialty Foods
Lisa Curtis and her company, Kuli Kuli Foods, were recently honored by Specialty Food magazine with the Citizenship Award and featured on the cover of the Winter 2019 edition.
These are just a few of YEC members' recent exciting achievements. Read about what other members are working on here. Have news of your own to share with the community? Submit your accomplishments to our team by visiting the "get media exposure" page in your member dashboard.