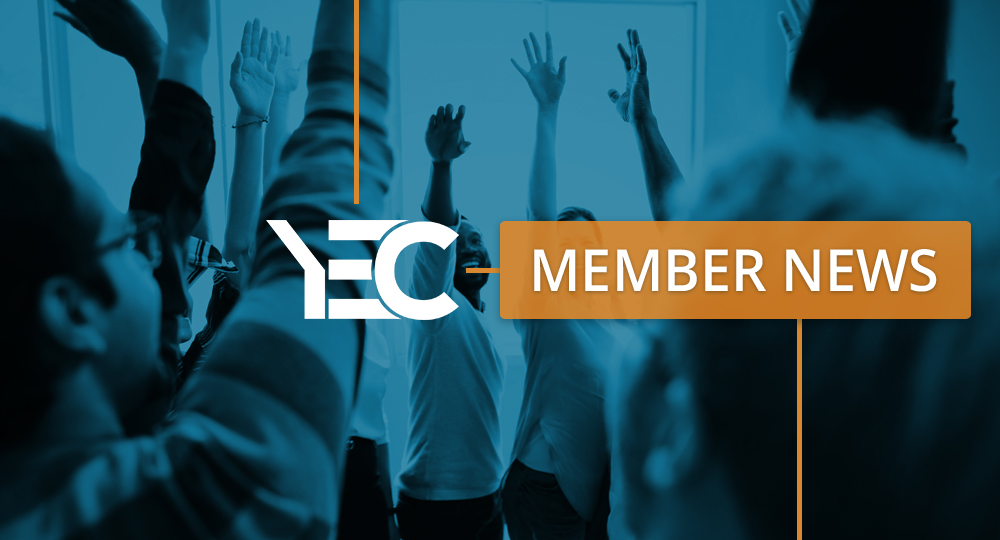 YEC News February 8, 2019
Dave Kerpen Launches Be Likeable Day
Dave Kerpen invites everyone to join him in participating in #BeLikeableDay on February 26. "In a world of negativity online, take one day to make a difference."
Andela Raises $100 Million in New Funding Round
Jeremy Johnson's company, Andela, which connects Africa's top software developers with technology companies from the US and around the world, has raised $100 million in a new round of funding.
Matt Knee Publishes Startups Made Simple
Matt Knee, president and founder of MyCompanyWorks, has launched a new book, Startups Made Simple: How to Start, Grow and Systemize Your Dream Business. The book outlines a proven six-step process that Matt and other successful entrepreneurs have used to build multi-million-dollar startups.
Sean Hinton and Skyhive in the Media
SkyHive CEO Sean Hinton recently gave several presentations and talks:
educatefor.life's Community Call: a presentation for 50+ aspiring entrepreneurs from around the globe on Sean's journey from a corporate leadership career to creating the world's first competency discovery tool.
FedEx Global Innovation magazine: Sean discussed how SkyHive is using skills matching and artificial intelligence to change the way people work and train.
Global News: Sean was interviewed on how SkyHive is helping today's evolving workforce thrive in the future of work.
In addition, for the second year in a row, SkyHive was chosen as one of BC's most investable startups by #BCTECH Summit's Selection Committee — a group of top-tier VCs — to pitch at its exclusive Investment Showcase.

These are just a few of YEC members' recent exciting achievements. Read about what other members are working on here. Have news of your own to share with the community? Submit your accomplishments to our team by visiting the "get media exposure" page in your member dashboard.