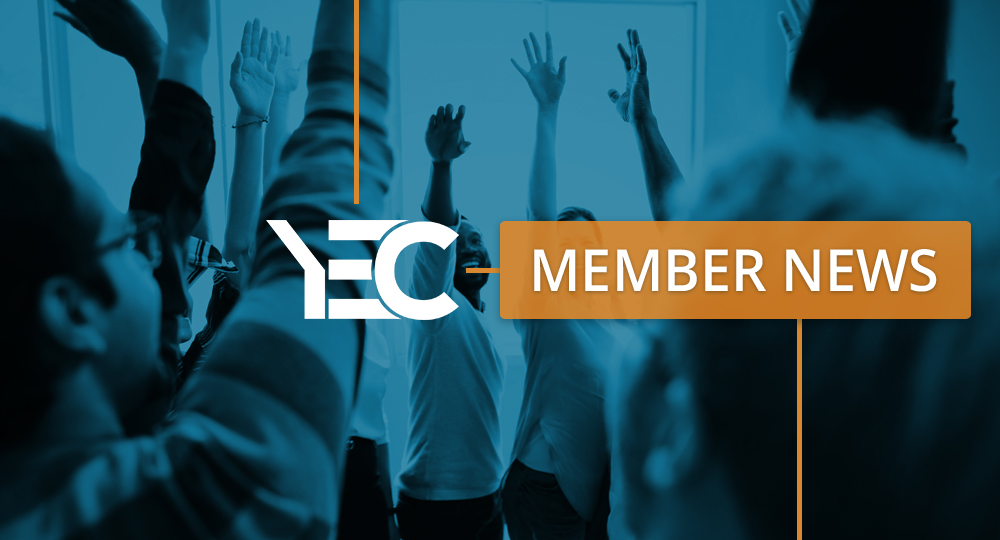 YEC News December 19, 2018
Grypmat a TIME Best Invention of the Year
Tom Burden shared that Grypmat, a multi-purpose tool tray that clings to surfaces without magnets, was recently named among the TIME 50 Best Inventions of the Year, and was featured on the cover of the edition.
Botkeeper Raises $18 Million in Series A Round
Enrico Palmerino share that Botkeeper, a Boston-based bookkeeping service that currently helps nearly 1,000 companies, raised an $18 million Series A round. The latest investment brings the total raised by Botkeeper to $22.5 million.
Vector Media Group Acquires Happy Cog
Matthew Weinberg's company, Vector Media Group, has acquired Happy Cog. "Both agencies have shared a vision to further our industry by constantly innovating and honing our skills and abilities. Now we share excitement as we pursue our joint mission to craft value-add, customer-focused solutions while also nurturing a great team and culture."
Cody McLain Publishes Book
Cody McLain announced the publication of his new book, From Foster Care to Millionaire: A Young Entrepreneur's Story of Tragedy and Triumph. From the book description: "Cody's story offers all the components you'd expect from the success story of a young entrepreneur with Aspergers — motivation, drive, perseverance, focus, and passion ... a story that will inspire readers to find their true calling and work like hell to achieve their dreams."
15Five Raises $8.2 Million Series A
David Hassell announced that 15Five raised $8.2 million in a Series A funding round. 15Five is a complete continuous performance management platform that includes a robust weekly check-in, objectives (OKR) tracking, peer recognition, and reviews. The company will use the funding to to support global growth initiatives, including accelerating product innovation and scaling the sales, marketing, and product teams.
Growth Spark and Trellis Merge
Ross Beyeler's company, Growth Spark, has merged with Trellis. Trellis and Growth Spark are now equipped to service clients across strategy, design, development, quality assurance, integrations, hosting, and marketing across a variety of leading eCommerce and CMS platforms.
GroupGets Featured on Side Hustle School Podcast
Ron Justin shared that GroupGets, his crowd-purchasing platform for high-end electronics, was just featured on the popular Side Hustle School podcast. The GroupGets model allows customers who want to buy a low quantity of something that is typically only available in bulk to make their purchase feasible.
These are just a few of YEC members' recent exciting achievements. Read about what other members are working on here. Have news of your own to share with the community? Submit your accomplishments to our team by visiting the "get media exposure" page in your member dashboard.