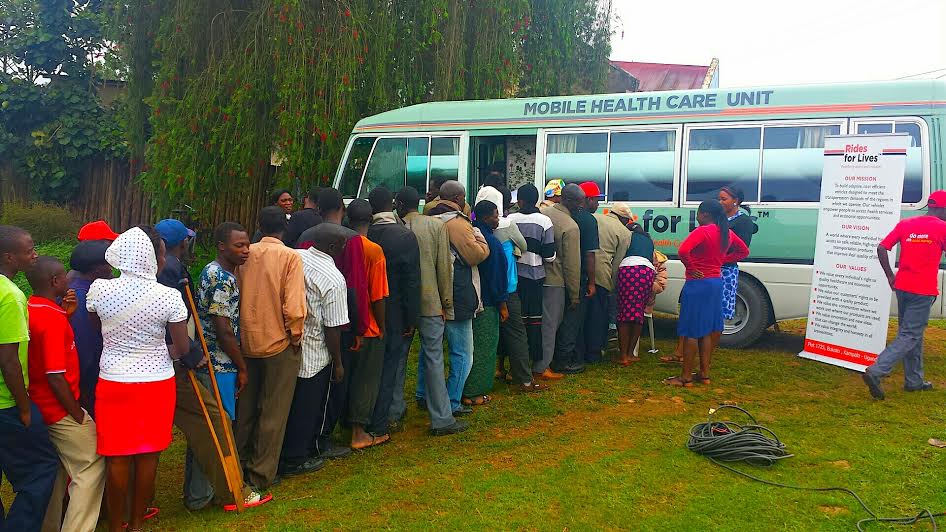 YEC Member Chris Ategeka's Initiative to Improve Medical Access in Rural Uganda
Chris Ategeka is helping to improve medical access and economic opportunities in developing countries with Rides for Lives, a nonprofit of which he is founder and CEO. An award-winning organization that has successfully offered medical services in rural Uganda since 2011, Rides for Lives makes locally manufactured, locally sourced medical vehicles -- including village ambulances, mopeds for the disabled and mobile health clinics -- to bring quality healthcare to those in need of aid.
The initiative was inspired in part by the fact that, though hospitals in Uganda are normally centralized in cities and towns, more than 84 percent of the population reside in rural areas. This, paired with rural Uganda's poor economic status, makes access to healthcare difficult.
The mobile health clinics are equipped with a full-scale, private examination room and bed so that operators are able to provide a wide variety of services -- from HIV testing and cervical cancer screening to delivering babies in a safe, hygienic environment. The clinics also come equipped with a fully stocked pharmacy and a diagnostics lab to provide a wide range of tests with speedy results.
Up next for Rides for Lives is a drone that will be able to carry up to five pounds of medicines, test kits and samples, within a 30-kilometer flying radius.
Ategaka's advice to others running nonprofits in challenging regions is simple: "Unapologetically ask for what you need. If you don't ask, the answer will always be no."
Image courtesy of Rides for Lives. This feature originally appeared in YEC Quarterly, a print magazine for YEC members.