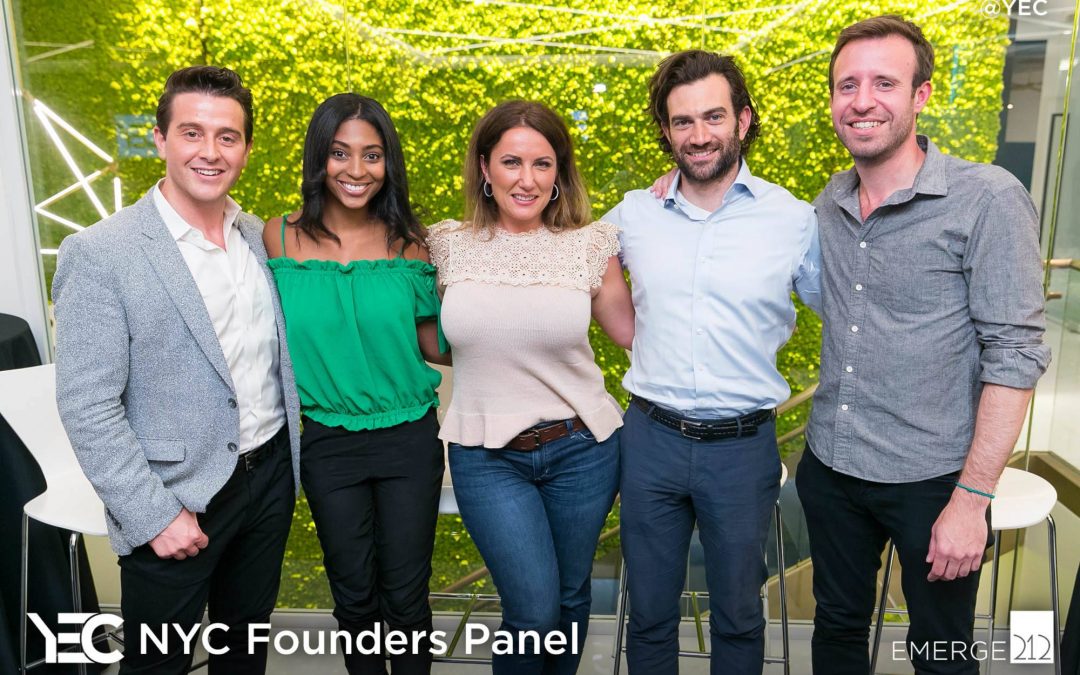 YEC Event Recap: YEC NYC Founders Panel
Last week, YEC members, guests and our partner and co-host Emerge212 came together for a discussion on how to create a balanced company culture as a modern-day startup. Panelists revealed what they've found works for their teams and covered some of the misconceptions, tips, tricks and reality checks that most business owners fail to realize or accept in today's work environment.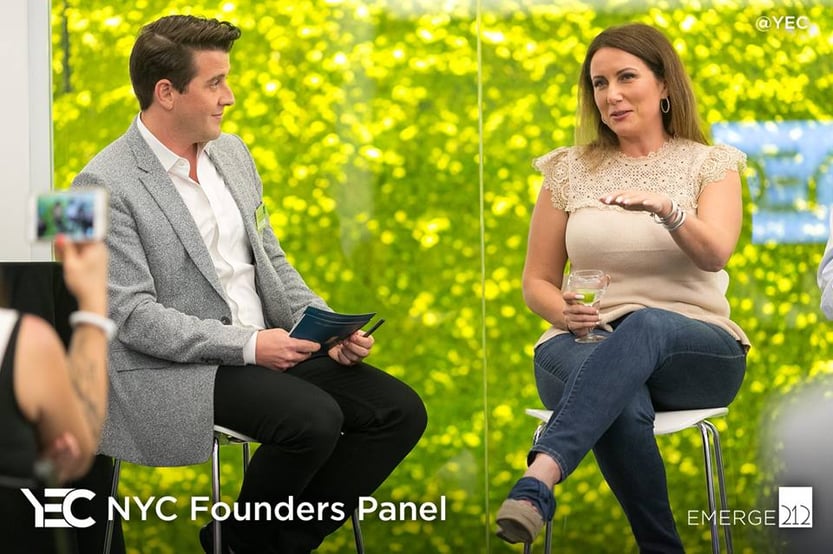 James Kleeman of Emerge212, an elevated shared workspace environment, was the moderator and host of the panel. Panelists included YEC members Terry Tateossian of Socialfix Media, Matthew Moisan of Moisan Legal and Jonathan Gass of Nomad Financial. YEC members in attendance included Tom Krieglstein of Swift Kick, Paul-Anthony Surdi of Academy of Responsible Tattooing, LLC, Bert Gervais of Success Mentor Education, Bobby Palmieri of Lilo Social, Brandon Pindulic of OpGen Media, Ali Mahvan of Sharebert, Shahriar Sikder of Meridian Technology Consulting, and more.
The conversational component was rewarding for panelists and attendees alike. Attendees asked questions and offered their own experiences and advice as well, making the session more interactive, communal and collaborative.
Emerge212 is New York City's premier operator of full-service office suites complete with a high-end, unique design aesthetic, today's most advanced technology solutions and seasoned staff to accommodate all the needs of your growing business. Emerge212 aims not to be just an office space for its clients but an extension of their business, allowing them to focus on operating, not operations. Emerge212 fully represents the verve, style and creativity that is innately New York, with three locations across Manhattan.
Our partners at Emerge212 have provided an exclusive deal to members and guests. Take advantage! Receive two months free on a 13-month lease by mentioning "YEC."
Photography for the event was provided by Pretty Instant. YEC members can see the full collection of photos from the event, here. Learn more about upcoming events in your city at events.yec.co.