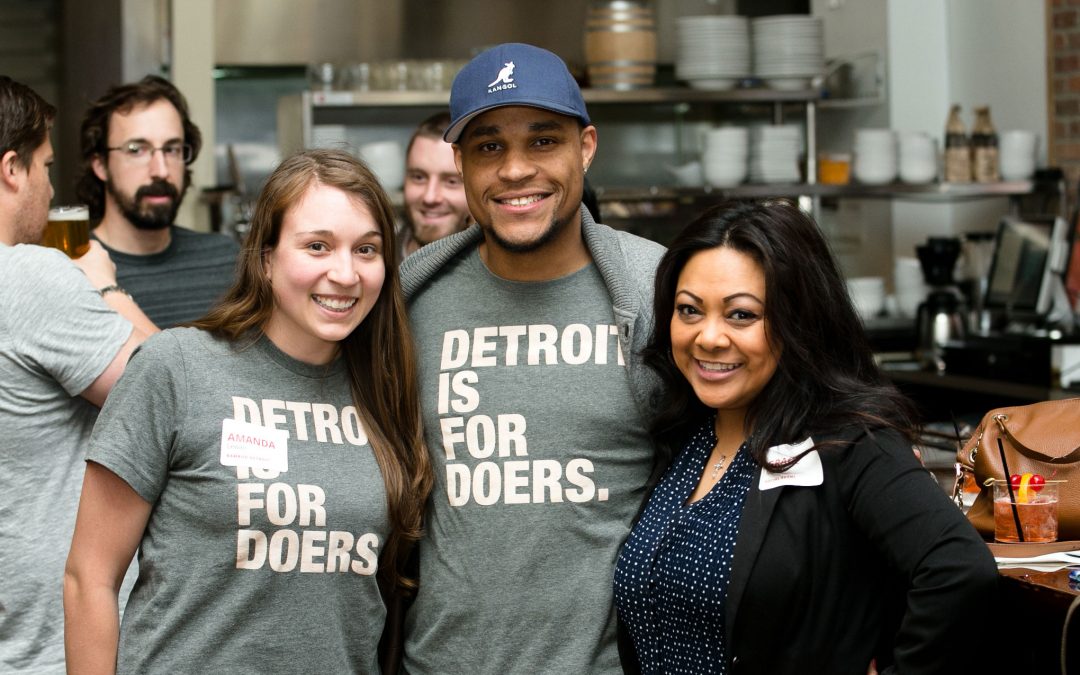 YEC Detroit Cocktails + Connections Recap
[sliderpro id="14"]
Last Wednesday, YEC members in Detroit and those in town for Techweek Detroit (a YEC partner) got a chance to meet and mingle at a private YEC event at Cornerstone Barrelhouse, a locally owned restaurant and whiskey bar.
YEC members in attendance included Henry Balanon, co-founder and CTO at Stratos; Richard Chang, CEO at NewFoundry; Inderpal Sigh, Managing Director at Northshore Partners; Randy Rayess, co-founder at VenturePact, Elizabeth Saunders, CEO at Real Life E®; and Vladimir Gendelman, CEO at Company Folders, Inc; among many others.
Stationed appetizers included ahi tuna-sesame crusted skewers and jerk chicken tenderloin skewers. YEC members and guests also enjoyed apple cider braised pork sliders with wasabi coleslaw, fish and chip sliders and bacon burgers with horseradish and aged white cheddar.
Techweek events took place throughout downtown Detroit on April 16th and 17th at Ford Field. Techweek attendees included CEOs, entrepreneurs and innovators. The purpose was to celebrate Detroit's tech ecosystem and to encourage education and collaboration from top speakers, expo gatherings or by testing out a new demo product. Techweek included a full week of top-quality tech programming.
YEC Detroit members received discounted tickets to Techweek. YEC will be hosting private parties for YEC members and invited entrepreneur guests across the country at future Techweek events in 2015.
A special thanks to Victory Marketing for event staffing and PrettyInstant for photography. Check out the full photo album from the night here.
YEC Members, make sure to check out our events page for upcoming YEC events (such as YEC Las Vegas Cocktails + Connections on May 5th).