Sean Hinton to Speak at Canadian Immigration Summit
As a future of work thought leader, SkyHive CEO Sean Hinton will be speaking at this year's Canadian Immigration Summit, where he will share how quantum labour analysis can be applied to recognize the knowledge, skills, and capabilities of international talent, advancing global mobility and integration of immigrants into learning and employment opportunities in Canada.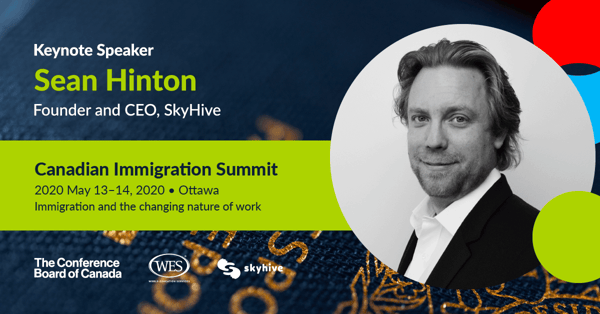 Sean says, "I'm excited to share how emerging technologies such as quantum labour analysis can blend with advanced technologies to support the ongoing rapid digital transformation, the digitization of the workplace and classroom, and the changing demographics of workers and learners that is causing significant economic disruption."
Connect with Sean Hinton via the member concierge (YEC members only) or on LinkedIn or Twitter.
---
YEC member news posts share the exciting accomplishments of our members, including awards and accolades, funding, executive hires, acquisitions, partnerships, and new product and service launches. Read more on the blog about entrepreneurship and what our members are working on. If you're a YEC member, you can submit your accomplishments to be shared.