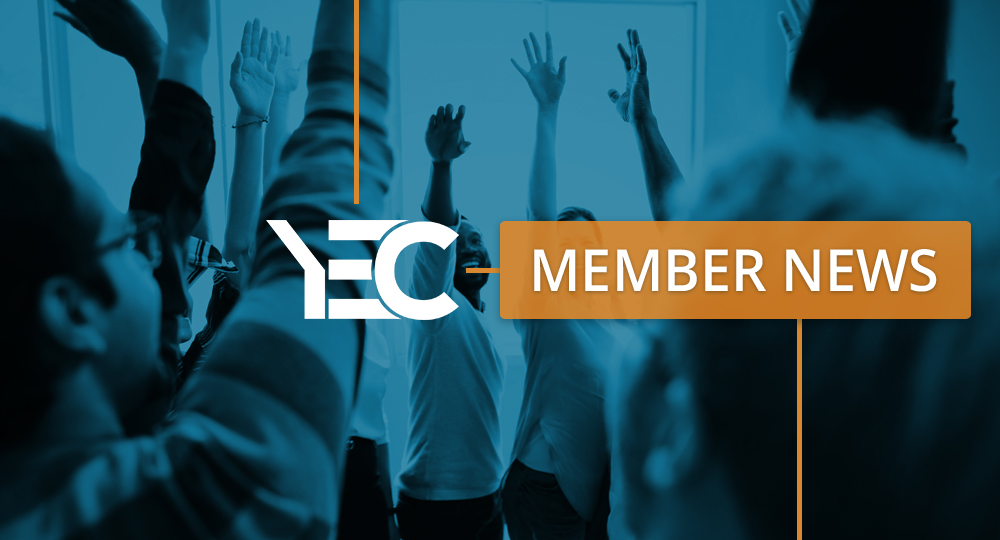 New Ventures
Elite Homes US Now Christie's Real Estate for Southern Nevada
Lisa Song Sutton shared that her brokerage, Elite Homes US, is the exclusive Christie's real estate office in southern Nevada, making them the youngest affiliate owners in Christie's history and the only Asian-American owners.
Arry Yu Chairs Cascadia Blockchain Council
Arry Yu is the chair for the new Cascadia Blockchain Council, an industry association that brings together enterprises, government, academia and startups to the table to make the Pacific Northwest a hub for the burgeoning technology. The Cascadia Blockchain Council is an effort to give blockchain organizations a unified voice around public policy and marketing, as well as to create community and share resources.
The Curious Entrepreneur Now on Amazon Prime
Eric McGehearty's new streaming show, The Curious Entrepreneur, was picked up by Amazon Prime. In the show, Eric interviews established entrepreneurs to learn about their successes and failures in business.
Awards and Accolades
Sharebert Selected for Peak Pitch 2019
Ali Mahvan announced that Sharebert was one of only 50 companies invited to participate in Peak Pitch 2019, an invitation-only investor-company networking retreat. Sharebert was one three companies to win an award at the event, and Ali was featured prominently in the event recap video.
Ariel Precision Medicine Wins Award
Jessica Gibson's company, Ariel Precision Medicine, won the Pennsylvania Life Sciences "Emerging Company of the Year" award.
Funding
OJO Labs Raises $45M in Series C Funding
John Berkowitz's company, OJO Labs, which empowers consumers to make better decisions by providing the AI-based personal assistant "OJO," has raised $45 million in Series C funding to accelerate its development and market expansion.
Interviews and Features
Evan Nierman on CNN
Evan Nierman of Red Banyan was featured on CNN to provide his crisis PR expertise in regarding the recent college admissions scandal.
Alyssa Rapp Interviewed by Thrive Global
Alyssa Rapp was recently interviewed by Akemi Su Fisher of Thrive Global about factors for success in leadership and management.
GroupGets Featured on Side Hustle School Podcast
Ron Justin's company, GroupGets LLC, was recently featured in the Side Hustle School podcast which is hosted by NYT best selling author Chris Guillebeau.
SkyHive Featured as #DailyDealFlow Startup
Sean Hinton's company, SkyHive, was featured by Startup of the Year as a #DailyDealflow startup. Startup of the Year discovers and supports the most promising and innovative startups from around the world.
These are just a few of YEC members' recent exciting achievements. Read about what other members are working on here. Have news of your own to share with the community? Submit your accomplishments to our team by visiting the "get media exposure" page in your member dashboard.