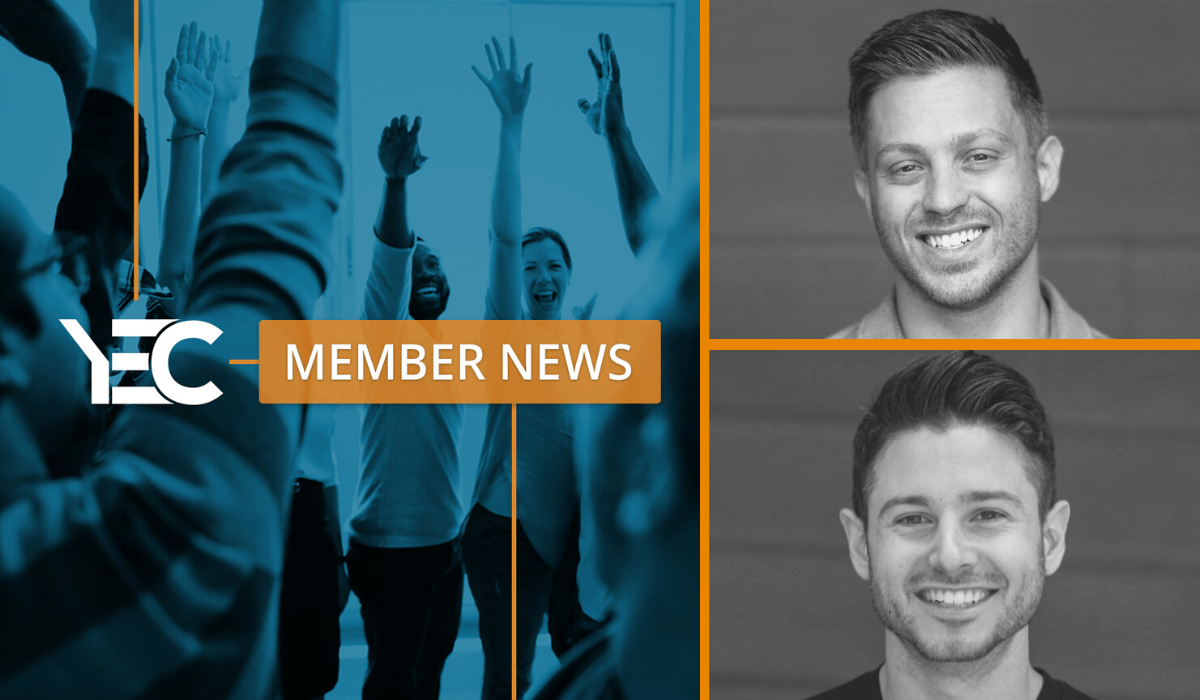 Trainual Awarded Most Promising Startup of 2019
YEC members Chris Ronzio and Jonathan Ronzio of Trainual are celebrating the company's recent award, 2019 Most Promising Startup of the Year, given during the DesTechAZ event in Scottsdale, Arizona. The award was presented by Apple's Steve Wozniak.
Chris said on LinkedIn, "So incredibly thankful for the community here... what a great place to build a business. Andrew Lombard, Sandra Watson and team at the ACA have created an amazing program with Venture Ready, and I'm grateful to have been a part of it … Thanks to Michael Tully for the coaching and support, and to the whole Trainual team for showing up every day and making magic happen. Just the beginning!"
---
YEC member news posts share the exciting accomplishments of our members, including awards and accolades, funding, executive hires, acquisitions, partnerships, and new product and service launches. Read more on the blog about entrepreneurship and what our members are working on. If you're a YEC member, you can submit your accomplishments to be shared.