Meet Ashley Grant, YEC's Event and Program Coordinator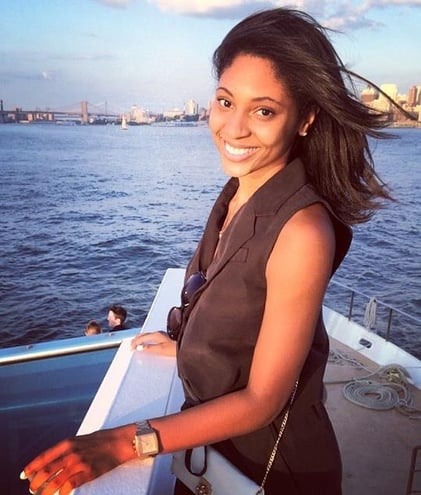 In continuing our goal of creating meaningful programs and events for our members, we are excited to introduce the latest hire at YEC: Ashley Grant.
Ashley grew up in Orange County, New York and earned her bachelor of science in business administration with a dual concentration in marketing and management at the University at Albany. She also studied event planning at the Fashion Institute of Technology in New York City. She has planned alumni and student programs, formal and informal parties, as well as professional and community events. Ashley interned at both Iconix Brand Group, a brand management company, and with an event producer as a PR and Event Production Intern.
With her background in fashion, she enjoys keeping up with the fashion industry -- and that includes shopping. She also loves traveling and ticking off items on her bucket list, such as skydiving and beach yoga.
From Ashley: "I'm excited to join a company that encompasses a lot of who I am. I've always been a true believer in the power of communities, and I'm excited to contribute and be a part of this awesome team. I plan to make great experiences for our members by coordinating fun, organized and valuable events!"
Help us welcome Ashley by connecting with her on LinkedIn.
[Photo Credit: Ashley Grant. Header image is YEC team and guests at Inbound Cocktails & Connections 2015.]