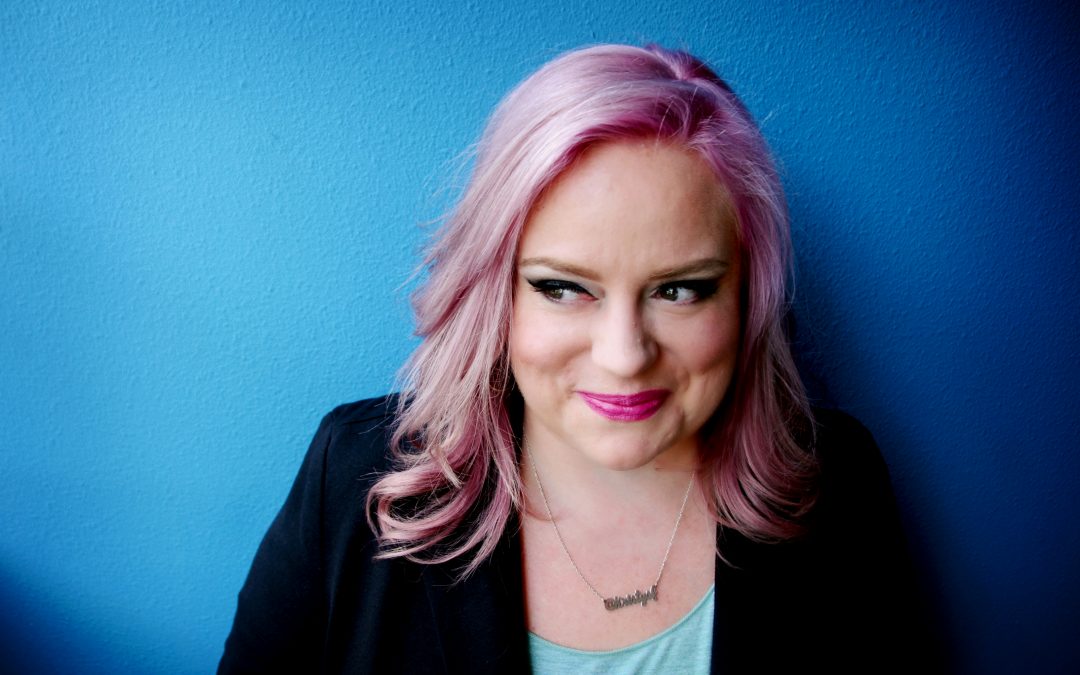 It's Not Rocket Science: YEC Member Kristy Sammis on the New Rules of Branding
One year, 1.7 billion impressions and over half a million tweets later, it feels like everyone has heard of Batkid.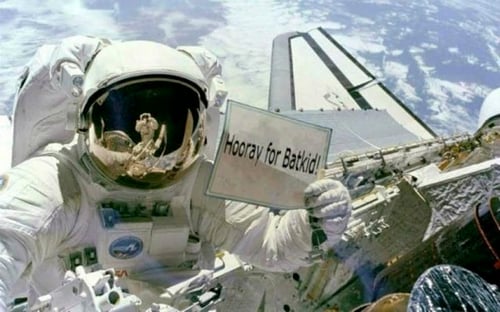 But what not many people know is that 12 days before the event, Batkid was a non-story. Had Clever Girls Collective's co-founder not stumbled across the Make-A-Wish story on Reddit, few people outside of the Bay Area would still be talking about Miles, the 5-year-old in remission from leukemia who got to play Batman on a world stage.
Thanks to a last-minute campaign, by the time Miles took to the streets of "Gotham" to rescue a damsel in distress, capture the Penguin and receive a key to the city, over 20,000 people lined San Francisco's streets to cheer him on. Online, several million more people took part: From ex-Batman actors to President Obama himself, everyone who heard the story wanted to wish Batkid luck.
No other campaign in recent memory better exemplifies the changing landscape of marketing. Kristy Sammis and her team are at the forefront of a massive shift. In the age of smartphones and social, brands have had to forfeit narrative control and do something uncomfortable: simply act human.
"You have to understand that people are having conversations about your brand whether you're participating in them or not," says Sammis, one of the creative geniuses behind the campaign and co-founder of Clever Girls Collective. "You can't control what people are saying about you, but you can absolutely be part of it. Wouldn't you rather be part of that conversation?"
Stories That Spark Conversation: #SFBatkid
While browsing her local sub-Reddit, Clever Girls co-founder Stefania Pomponi came across Miles' wish request. Once she realized just how few people had seen it -- and how small the Greater Bay Area's Make-A-Wish Foundation's social media presence was -- she and the Clever Girls team decided to act. They recognized the social power of this story, but knew that unless people had heard of it, no one would show up to see Miles make history.
"So we went to our network, we have about 7,000 women now in the Clever Girls network, and said; 'Hey, this crazy thing is going to happen. Please let your communities know about this. Please let your audiences know about this. I think it's going to be amazing. We're going to follow Miles around all day.'"
After calling on their network of paid influencers, the hashtag took off. "We had set up a Twitter party for our network to talk about what was going to happen that morning. But that morning, by 7:00 a.m., #SFBatkid was already trending number one in the world." Clever Girls has since won the 2014 Wommy Gold Award for Cause Marketing, the 2014 Best Use of Social Media for a Cause Sammy Award and three prestigious Shorty awards -- Best Small Agency, Best Twitter Campaign and Best Social Good Campaign -- as well as been named one of Silicon Valley's fastest growing private companies for 2013.
This emotional connection and active participation -- the Clever Girls team interacted personally with the crowds online all day, following Batkid around and even tweeting as his nemeses the Penguin and the Riddler -- is the new face of marketing. Today, it's all about finding real, human stories that people have opinions about and then asking them to share and take part.
"There are a lot of things in our daily lives we have opinions about," explains Sammis. "You just want to tap into something that's real. It doesn't have to be as dramatic as a 5-year-old in remission from cancer."
Dissecting the Clever Girls Formula
Clever Girls builds brand awareness for its clients by tapping into an extensive network of almost 7,000 vetted influencers, who are contracted to create engaging, branded content across social channels in several verticals, primarily parenting, health and beauty, fashion, shelter/DIY and Millennials. But the network isn't composed of unaffordable, A-lister celebs; instead, every member falls into the "magic middle" -- mid-level social media influencers who have small but passionate audiences. This unique approach helps CGC scale native advertising and content marketing, and it has the added benefit of authenticity -- real fans giving real reviews.
Originally a blogger herself, Sammis alighted upon this model before "native advertising" or "content marketing" were part of most marketers' lingo. After attending a BlogHer event in 2006, she says, "My marketing antennae were up. This was going to be really big."
She then spent three years running BlogHer conferences. At the time, BlogHer was a first in influencer marketing; it was an early prototype for a network that connected sponsors and bloggers directly. Sammis soon joined forces with Stefania Pomponi and Cat Lincoln to found Clever Girls Collective.
At the same time, other companies had figured out that bloggers could move product, and began gracelessly emailing bloggers with requests. "The way companies were reaching out to bloggers was just really ham-fisted and awkward, and it wasn't getting them anywhere," she explained. "It's a lot of work because you're dealing with individuals. This isn't programmatic ads. This [should be] human beings reaching out to human beings."
CGC zeroes in on this human aspect. When brand leaders forget they're dealing with real people, both while reaching out to bloggers and while trying to reach their target audience, Sammis smooths things over by encouraging authentic engagement and sharing. In short, she urges her clients to act like people: "The more authentic you are [the better]: You dare to be relatable."
"The more authentic you are [the better]: You dare to be relatable."
The End of the Triage Approach
People crave authenticity. As such, the companies seeing the biggest wins are the ones being transparent, honest and even having fun with their new role. They simultaneously build awareness of their brand while showcasing the people behind their business.
This has also yielded a new approach to public faux pas. When DiGiorno misused a sensitive hashtag during the Ray Rice fallout, major backlash ensued. But instead of taking three days to triage and respond, DiGiorno immediately went back on Twitter.
"The person tweeting personally responded to every single person who replied to them saying they were angry. It wasn't a canned response. It wasn't a cut and paste. It was literally a personal response to every single person," says Sammis. "Hundreds and hundreds of tweets saying, "I'm so sorry, you're right. That was in terrible taste. Won't do it again.'"
Instead of crucifying DiGiorno for the blunder, consumers were impressed with the company's willingness to take ownership for the error, swiftly and personally.
Transparency + Self-Awareness = Brands Consumers Love
Humor is another useful ingredient for the right brand. Sammis cites a recent Netflix tweet on a Saturday night: "Are you going out tonight? Oh, LOL. Of course you're not. Come hang with us, loser."
"Just have fun with it and be real," she says.
She has demonstrated this in her own life as well. She saw success as a blogger by telling highly personal stories about dating and her own life: "It wasn't elegant, but it was authentic."
This is the Clever Girls' secret sauce: bringing authenticity and engaging stories to an audience craving emotion and interaction. "Embracing that, and being more real -- as you, as your company, as leaders -- is really important. And I think that is how things are moving."
In today's marketing landscape, you can't hide behind a computer and a corporate identity -- and you shouldn't want to. The upside to getting out in front of your audience, in a language they relate to, is clear.
Sammis sums it up best: "It's not rocket science. It's not that hard. It's just letting go of these really, really, staid traditional sensibilities about what marketing has to be."
All images courtesy of featured members. This feature originally appeared in our Winter 2015 issue of YEC Quarterly, our print magazine for YEC members.