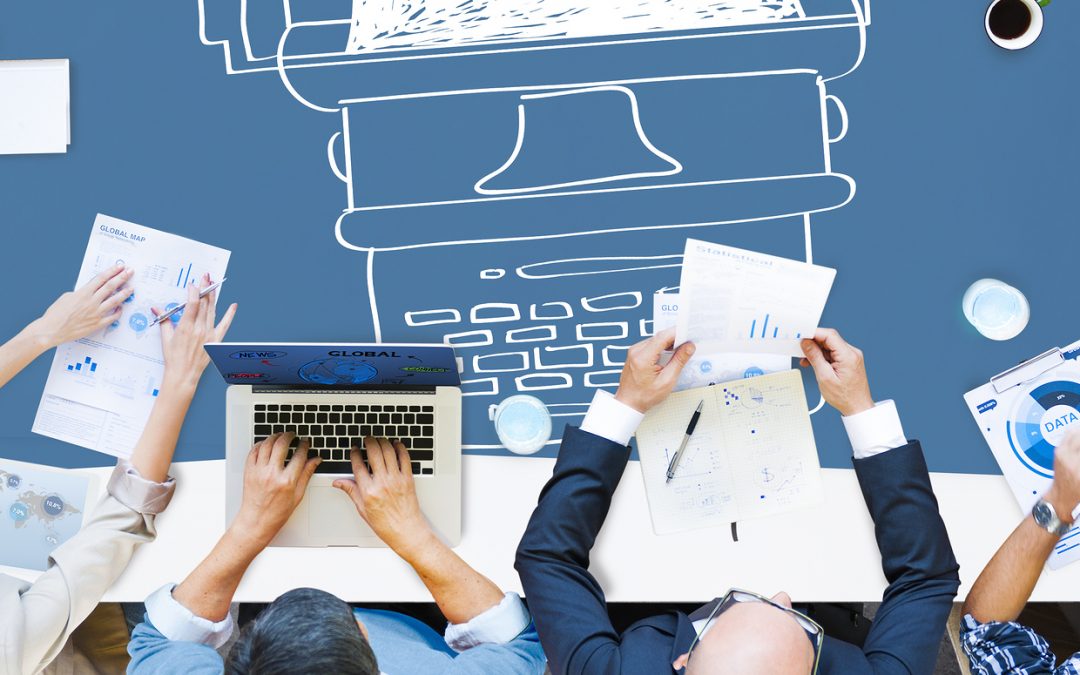 How to Overcome 4 Content Marketing Pain Points
From YEC's partners at Influence & Co.
---
As marketers, it's our responsibility to stay aware of trends and best practices that can help grow our companies, but that doesn't mean we should stop everything we're doing and invest all of our resources in the latest industry buzzwords. But given the impact content marketing trends have on your branding efforts as a whole, it's imperative to ensure your company is staying ahead of the game. (Here are some trends to help you budget for 2016.)
In fact, Content Marketing Institute found that 88 percent of B2B marketers now use content marketing -- a two percent increase since last year. Content marketing has proven itself to be more than simply a buzzword or passing trend; it's a proven strategy for educating and engaging your audience, attracting and nurturing qualified leads, and building your brand.
Understanding the most common obstacles to adopting content marketing that marketers face can help you better prepare for success. Not only does that understanding help you set realistic expectations, but it also informs your processes to help you avoid those obstacles in the first place.
Here are the most common obstacles to content marketing -- and how you can overcome them:
1. Obtaining C-Suite Approval
Because content marketing isn't exactly something you can test for a short period of time to gauge its effectiveness, it's hard to even get started without the green light from your C-suite. To reap the full benefits of content, your team has got to remain committed to its strategic execution for the long term, and that kind of strategy needs approval -- and funding -- from the beginning. And without those benefits or an idea of a strategy's effectiveness to point to, making the case for content can be a big challenge.
When you pitch the idea of content marketing to your C-suite, be sure to:
Communicate exactly how content positively affects a variety of company practices, from marketing and sales to account services and HR, to paint a picture of what an effective strategy looks like in practice.

Cite compelling

statistics to prove content's ROI

and highlight its impact on your bottom line. (The Influence & Co. blog has a few.)
2. Developing a Comprehensive Strategy
Once you've obtained approval from your executive team to begin content marketing, you'll need to fight the urge to get started on your efforts right away. While you may think your time is better spent creating and distributing content than taking the time to create a strategy, it's important to remember this first step. Experiencing the full value of content marketing will be impossible without a comprehensive strategy to guide your efforts and tie everything together.
CMI reported that in 2015, 48 percent of content marketers had a documented content strategy. To get started, try breaking your strategy into smaller segments. Start by setting your goals, defining your target audience, and establishing your message. Then, break your strategy into quarterly campaigns to make content creation and distribution a little easier and more flexible for your team.
3. Selecting Internal or Outsourced Creation
The majority of companies begin content marketing with an in-house content team, and many of them find that it takes substantially more time and effort to effectively execute a content strategy than an in-house team alone can handle -- especially when the strategy and tactics continue to grow. And that's OK.
Every marketing team should decide for itself whether hiring and forming an internal content team, outsourcing to an agency, or a combination of both is the best solution. While there are pros and cons to in-house and outsourced content teams (we've outlined some here), it's important to consider how much content you're planning to create and distribute, your team's capacity, what your budget looks like now, and its projected changes over time.
4. Creating Engaging Original Content
After you've laid out a comprehensive strategy, sticking to it and consistently creating engaging content that achieves the goals in your strategy can be quite a challenge — and 60 percent of marketers reported struggling to consistently create engaging content this year. Compounding that overall struggle is the fact that many times, only a handful of people power your marketing team. To enhance your content efforts, try:
Looking beyond the handful of dedicated marketers on your team and

crowdsourcing content creation

from key company employees. (Find advice on how to do this, here.)

Harnessing your company's expertise by using a spreadsheet, Google document, or

knowledge management template

. This can save your team members time and amplify the quality of your content in no time. (To help you effectively create a knowledge bank, check out our exclusive seven-step guide.)
By beginning communication with your company leaders about content marketing, laying the foundation for an effective strategy, determining whether an internal or external team is right for you, and then actually creating and distributing that content, you will get your message in front of the right audience at the right time and see substantial ROI from your efforts.