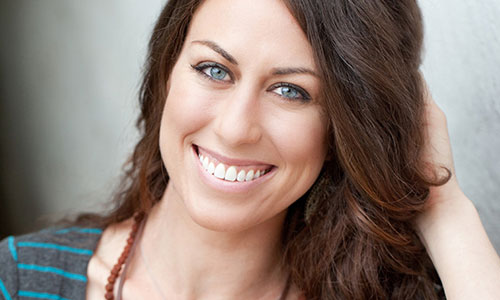 How I Work With My VA: Tips from Jenny Blake, Career Coach and Business Strategist
This post is part of a series in which we'll explore a different outsourcing topic and offer our advice on what we've found works best.
Here at YEC, we work with over a dozen virtual assistants to support our team. Because we believe so strongly in the power of outsourcing, we've worked with top VA service providers including Zirtual, UAssistMe, and Ruby Receptionists to provide members with generous discounts. To learn more about these benefits, visit the marketplace on your member dashboard. Or, email your member concierge directly for support.
[
Note: This benefit is for YEC members only. Click here to find out if you qualify.
]
When it comes to managing VAs, your fellow members can serve as great sources of advice on how they take advantage of this YEC benefit. This week, we spoke with Jenny Blake, career coach and business strategist, who has extensive experience working with VAs and even recorded an in-depth call of how she works with them, which you can find on her blog.
A self-proclaimed "recovering perfectionist," Jenny was aware of virtual assistants for two years before deciding to take the plunge into bringing one into her business. Within a week, it became the very last expense she'd cut in her budget if she was ever low on funds. Given this transformation, Jenny has three tips to share on how you can get started working with a VA:
1) If you're hesitant to give up the reigns, do a "trial run" first.
If you're like Jenny once was and don't feel ready to fully relinquish control, she recommends a painless technique for assessing what your comfort level is: "Before you hire someone, track for two weeks what types of tasks you'd want to delegate. That way when it is time to delegate, you've acquired two weeks of data so you have an initial list to kick things off."
When you first work with a VA, start with tasks that are easy to pass off and where you can build trust, such as handing off your schedule. Jenny also suggests moving past an "all or nothing" mindset, even if the task is more complex in nature is and something you yourself need to manage: ask yourself, "Can at least 10 percent of this be delegated?"
2) The "startup costs" are well worth the return on your investment.
When it comes to working with a VA, Jenny laments that one of the major factors that holds people back is the startup costs of time and energy that it takes to teach someone how to perform vital business tasks. While this does take up a bit of extra time in month one, this effort level quickly dissolves and you'll end up saving time forever after.
"You would be shocked at how much you can get done in 10 hours/month, and some months I'm even struggling to fill the 10 hours I've set aside for working with my VA," she says. "That's what I think is funny -- people worry about the cost, but actually you can start with an entry level package and get a tremendous amount of work done."
The most common error Jenny sees when people first begin to work with VAs? Assigning tasks in a vague manner and then being disappointed with the result. "Nine times out of 10, if a founder is unhappy with the output of a task they've assigned, it's likely they weren't specific enough when assigning it." You can skirt this issue by providing all of the necessary info up front (deadline, scope, how many hours it should take them) while anticipating any follow-up questions the VA might have.
3) Your VA can help you take full advantage of all YEC has to offer.
Lastly, Jenny emphasizes the usefulness of having a VA when it comes to maximizing your YEC membership offerings, including:
Q&As.

"Have the VA familiarize themselves with the type of work that you do. What I've done is have my VA go in, see what the monthly Q&As are and pick out three or four that are particularly relevant to my business. She then sends them to me in an Evernote or via email. Then when I log in, I've given some thought to those questions and I can reply to my VA and have her submit my responses.
Member concierge. "

If you want to connect with other members, your VA can help schedule [those interactions]."
YEC's VA member benefit.

"A lot can get done in 5 hours -- that's a treasure chest of VA hours! Think about what you would be most relieved to delegate and come up with five things [for your VA]."
For even more ideas, check out Jenny's "How I Work With my Virtual Assistant: Systems & Strategy" playbook, which is chock full of resources regarding who to hire, what to delegate and much more.
Ready to take advantage of a virtual assistant for your business? Visit the marketplace on your member dashboard to learn more about our discounts with Zirtual, UAssistMe, and Ruby Receptionists. Or, email your member concierge directly for support. [Note: This benefit is for YEC members only. Click here to find out if you qualify.]