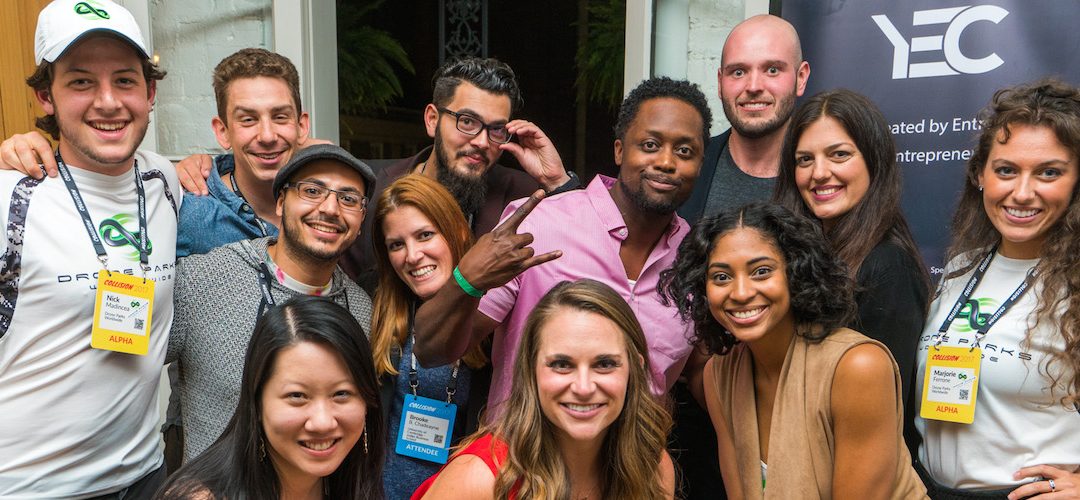 Event Recap: YEC Connections NOLA
[sliderpro id="51"]
Last week, YEC hosted our first member event in New Orleans at Cellar Door. The event was co-hosted by YEC member Kenny Nguyen, founder of Big Fish Presentations and Three Sixty Eight. With Kenny's help, we curated an incredible group of New Orleans entrepreneurs and business owners to bring together a dynamic group of people. The event coincided with Collision Conference, "America's fastest growing tech conference," which was held between the two weekends of Jazz Fest downtown.
Victory Marketing checked in attendees at the door and PrettyInstant photographed the night. Classic NOLA dishes like pastalaya, shrimp 'n grits, and crawfish cakes were served. Craft cocktails, wine and beer were available at the bar.
Some of the YEC Members in attendance included Ashleigh Hansberger, co-founder and brand strategist of Motto; Rob Nelson, CEO of Grow, John Rampton, founder of Due; Brian Smith, partner and coach of S Brian Smith Group; Robby Berthume, CEO of Bull & Beard; Nick Haase, CEO at Loot!; Mary Ellen Slayter, founder at Reputation Capital; and Mike McGee, co-founder of The Starter League.
We also celebrated the birthdays of two of our incredible members, Shama Hyder, CEO of Marketing Zen Group and Sunny Bonnell, co-founder and creative director of Motto. This was the first time YEC hosted an official Connections in New Orleans and we're excited to bring this event back for another two years while Collision is in town.
For a list of all upcoming events, head to https://events.yec.co/.