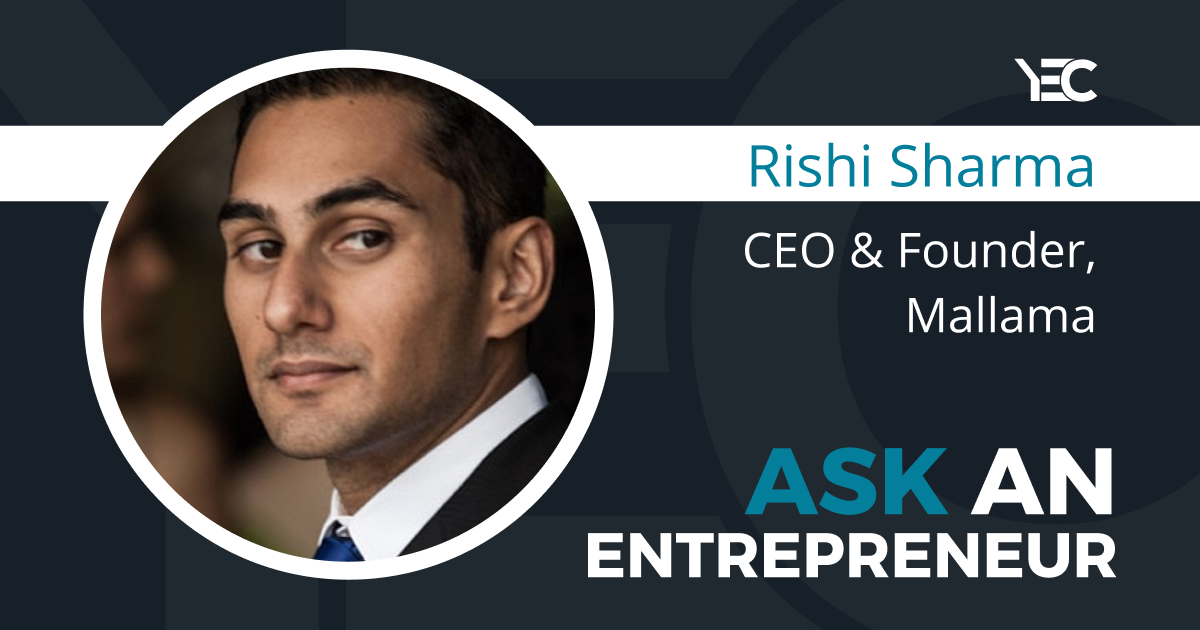 How Can I Prepare for Disruption in My Industry?
The Ask an Entrepreneur series features YEC members' experiences in entrepreneurship in a Q&A format.
Question: How can I prepare for disruption in my industry?
I have a solid product, but changes in my industry are making it less relevant. How can I adapt?
Meet our Entrepreneur: Rishi Sharma, CEO & Founder, Mallama
Rishi Sharma is an entrepreneur with a passion for building impactful DTC businesses. He started his first entertainment company in high school, and has been on an entrepreneurial path ever since. He likes getting people excited about the things I'm passionate about. Right now, that's Mallama Skincare, where he is CEO and founder.
Answer: Focus on your audience, not your product.
Not enough companies are prepared for disruption. I have seen firsthand the power of disruption upon an unprepared industry.
For example, when Ring and Dropcam came on the scene and disrupted the home surveillance category, Q-See wasn't fully prepared. We were overly romantic about traditional home surveillance, and we didn't believe customers were ripe for change. But, as we've all discovered, technology has disrupted every industry. That experience was a teaching moment for me and my team as we watched our market share disappear.
To avoid this experience, focus on the why of your product and who you're selling to, not how and what you're selling.
When you focus on the what and the how, it's easy to lose sight of the bigger picture, and disruption could side-swipe your business. But, when you focus on the why and the who, you aren't tied to a product. Instead, you're tied to a customer and solving their problems.
Connect to your mass audience by providing a solution that solves the problems the average customer is experiencing while making it approachable as well.
A constant "how can I help my people" mentality will encourage you to look ahead and consider the best options for them, helping immunize you from disruption.