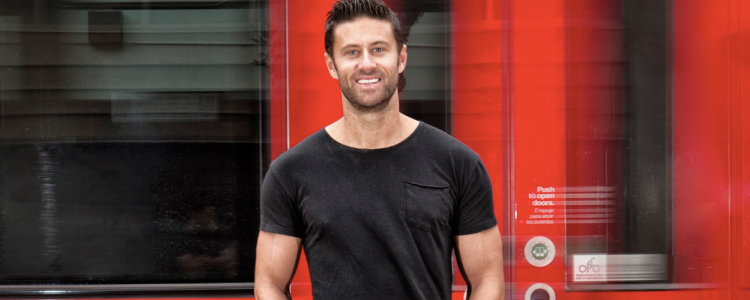 4 Lessons in High-Tech Personalization From Stitch Fix Founder Katrina Lake
As old-guard retailers try to lure shoppers back into stores, more and more startups are seeing big wins with a highly personalized, data-centric approach to e-commerce. Warby Parker and Birchbox are two oft-cited examples.
Another is the fast-growing Stitch Fix, an online women's fashion retailer founded by Katrina Lake in 2011. Lake's previous experience consulting for traditional retail brands convinced her there was a better way to shop, especially for a customer she knew well -- women like herself, who were tired of poor experiences online and at the mall. She closed Stitch Fix's first funding round while wrapping up her MBA at Harvard, and shipped the first Fixes from her Cambridge apartment.
The way it works is simple, from the customer side: After you fill out a detailed profile, Stitch Fix's expert stylists use proprietary recommendation technology to deliver a customized "Fix" of five pieces at a time to your doorstep. A $20 styling fee can be applied to items you keep; the rest can be returned for free. No membership fee or subscription is required.
Personalization coupled with curation (Stitch Fix's buyers have access to a wealth of style and size data) at a price point young professionals and busy moms appreciate is the company's secret sauce. Sure, you can find almost any garment online and scour for the best price point, but that doesn't solve for time or noise. Nor does it replace the feeling of discovery a consumer gets when she opens her Fix and finds a garment even she didn't know she wanted.
"Nobody actually wants a way to filter for all the different black dresses in the world by price. What people actually want is a dress that they're going to look awesome in when they see their ex-boyfriend at a wedding. Or they want an outfit that gives them the confidence to get back on the job market because they've got a bunch of interviews coming up," says Lake. "Really understanding how you're adding value to [a customer's] life has been a great North Star for us."
Stitch Fix Secret #1: Mix art + (data) science to massively scale personalization
What goes in your Fix isn't actually picked by a computer -- it's hand-selected by one of Stitch Fix's 600 remote stylists, who personalize each choice based on an app that presents both the algorithm's output and updated customer information (e.g. Pinterest boards, customer notes). And they've never sent the exact same Fix twice -- ever.
In this way, the recommendation technology enables humans to do their jobs better, not the other way around. As Eric Colson, Chief Algorithms Officer, wrote on the company's tech blog, "The result is a set merchandise more relevant than either machine or human could have achieved alone."
"The algorithm is a really wonderful tool for the stylist but at the end of the day, a lot of the technology that we build is there in order to help our buyers do their jobs better and our stylists do their jobs better," says Lake. "So our stylist might be able to see, for example, that you are going on vacation and that you are interested in flowy dresses, or that you've pinned a lot of polka dots on your Pinterest board."
Stitch Fix Secret #2: Build a cross-functional culture from the start
Stitch Fix's technology website reads in part, "We hire engineers with great Product instincts because we are also the Product team: building great software is a collaborative effort so we work directly with stakeholders in the business."
This cross-functional approach provides a considerable advantage: efficiency. From the stylist software to custom technology for the warehouse's returns process, every aspect of Stitch Fix is engineered to improve critical functions of the business.
"Something that we expect of our technology teams that other teams may not is being able to spend a lot of time with the teams cross-functionally and being able to understand the problems that they're trying to solve, even if it's not in the context of the types of problems you try to solve normally in your day to day. It really helps to make us efficient with the code that we write so that we're making product for exactly what we're doing," Lake says.
Stitch Fix Secret #3: Get comfortable investing in talent ahead of your growth
"Getting the smartest, most talented people excited about your business, whether it's as a full-time employee or an advisor, has been greatly beneficial to us," Lake says.
Stitch Fix's executive team is stacked with leaders from the upper echelons of retail, fashion and tech. To name a few: COO Mike Smith was formerly COO of Walmart.com. Eric Colson, who leads the algorithm team, was previously the VP of Data Science & Engineering at Netflix. Chief Merchandising Officer Lisa Bougie was the General Manager of Direct to Consumer at Nike.
Many came on board early; Colson served as an adviser before joining the company. "I think this opportunity was especially attractive to Eric [Colson] because all of the data that we had and the greenfield opportunity to work with the data," says Lake. (He now has a team of about a dozen.)
Likewise, Smith was hired before Stitch Fix even had a warehouse. And when they brought on Margaret Wheeler recently as Chief People and Development Officer (formerly Senior VP of People Potential at lululemon athletica), it too was an anticipatory move: "When we hired her, we were probably at a point where we were like, 'Do we really need a top-tier people exec?' And now it's hard to imagine what we would be doing without her."
Lake likens the effect of making great hires ahead of your growth to a snowball. "The more great people you have on the team, the more other people are going to want to work with that team. And conversely, you want to make sure that the quality of your talent is really high across the board, because your other execs deserve to work with the best, and the people that you employ deserve to have great managers."
---
2011: Year founded
$55: Average price per item

1,000: Number of Stitch Fix employees
70%: Percentage of clients who order a second Fix within 90 days of the first
80%: Percentage of customers who keep at least one item out of their Fix

$16.75M -- Series A (4.75) + Series B (12) funding to date
stitchfix.com
---
Stitch Fix Secret #4: Customer experience is a long-term play
Do a Google Image search for Stitch Fix, and you'll end up in a maze of colorful customer photos leading back to blog posts that document every Fix.
This inclination to share the Stitch Fix experience online has helped fuel Stitch Fix's extraordinary growth. "We haven't paid for many customers in the history of Stitch Fix...and the vast, vast, vast majority of our growth to this day is still organic," says Lake.
Those blog posts also give insight into what works so well about the Stitch Fix model: The experience of bringing a friend into the dressing room has been reproduced and magnified exponentially through social word-of-mouth. It's a world Lake knows well; she used to manage the blogger platform at Polyvore.
"I can't claim to have been smart enough to know that that dynamic would exist when I started the company, but we certainly benefit from the fact that it is something that bloggers like blogging about, but also that they get a lot of value because they get so much engagement from their readers and it is good content for them," Lake says.
The key to a successful future in both brick and mortar and e-commerce is investing in delightful experiences." - Katrina Lake, Forbes.com, May 2014
In the end, the goal isn't to get those customers to buy every item in the box -- it's to earn their repeat business. "It's not just one sale or one shot. Our business is so much bigger than that; it's about customers coming back, and it's about the second and third experiences that they have with us, and it's about the lifetime we're having with her," Lake explains. "When we think about where we have the most opportunity to create long-term value, it really is around having relevancy in that Fix and having her come back."
What's next for Stitch Fix
It's tempting to speculate about Stitch Fix's future, particularly in the wake of success stories like Trunk Club (recently acquired by Nordstrom for $350 million), but Lake is firm: her immediate job is to keep scaling the business to better meet customer needs.
"The women's market is huge. We've just been absolutely amazed at how many customers there are out there, who might not have been in our narrowly defined original idea of a target market but are still excited to get a Fix," she says. "We really have been blessed with this organic growth, but it also means that we have a pretty high bar set for us, for how much we need to grow in scale in order to make sure that we can get our client Fixes when they want them...There's certainly a lot of smaller product improvements and things that we want to get out the door this year that will make Stitch Fix an even more delightful and more personalized experience."
This feature originally appeared in YEC Quarterly, a print magazine for YEC members.